By Yelena Mackay 1st March 2014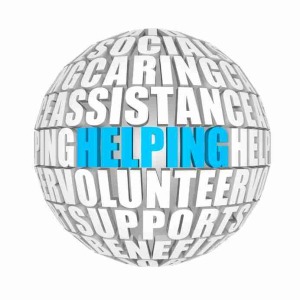 Volunteering abroad is no longer reserved for those who can dedicate 2 years to Peace Corps, recent graduates or retirees. If you haven't been following the developments in this area, you will be surprised to find out that volunteering abroad as well as voluntourism have completely gone mainstream.  In many emerging economies, non-profits have set up an amazing variety of projects that are fueled by the energy of those who just graduated and are looking for their first work experience, adventure and opportunities to see the world before they dive into their professional careers. Whether you are a doctor, a teacher, a marine biologist or still soul searching and have no particular professional experience, somewhere in the distant corner of our planet your free time can be put to good use. Not everyone can afford to have a full gap year.  Many organizations are catering to those who just have a week or two to spare.
If you are a careerist who can't imagine disconnecting from your paid work, climbing the ladder and pushing yourself to the next achievement, there are many great reasons for you to join the students, recent grads and retirees volunteering abroad movement. Until recently, I was one of you. Unpaid work- you must be joking! I can barely have time to have a vacation. Thankfully, my current residence is in the UK, so I did get some good amount of paid holidays each year. When I quit my job running commercial operations at a software company last year, I had 2 immediate goals: finish my book on expat and life abroad success and go volunteer in Tanzania. I am writing this on the way to my first project site in Moshi and contemplating why this feels like the best decision in my life.
Why should a careerist sign up to volunteer abroad?
1. Have a purpose for your gap month/year.
It's hard to just quit a job and relax. The reasons you are a workaholic or hmm… careerist are rooted in your desire to be busy, involved, useful, perhaps feel important, and successful. Time flies unbelievably fast whether you are gainfully employed or taking a break. If you planned to have just a few months off or even a year, it will be over before you know it. Don't find yourself having regrets when that long thought- after break is over and you still "haven't done anything useful". Donating your time and knowledge to those who truly need it is mutually rewarding.  Do something meaningful with your break!
2. Get out of your comfort zone.
If you are a careerist, chances are you have done reasonably well for yourself. Your job is challenging. You feel like you have made a lot of progress. You generally have been in control of your career and your choices. May be that's why you have become somewhat rigid in your views and too comfortable? Imagine letting go for a period of time: having no control over exactly what your assignment is going to be, being flexible, figuring out local rules and how to do a lot with really little and mean it.
3. Learn something new and do something for the first time (again).
You have travelled a lot for your job. Nothing can really surprise you- so many relationships have been built, problems solved, numbers met, and exciting places  seen. If you weren't an adventurous backpacker growing up, chances are, there are still a lot of new places and ways of adjusting to them that will be exciting. What about a new language? Fine, you already speak 2 or more European languages. How about Swahili? What better way to share a new culture than full immersion into the local language?
4. Make new friends.
When was the last time you made a new friend? Not a networking buddy, or useful contact but a friend? This is your chance to meet new people, both locals who you will help and other volunteers. This shared experience will certainly create new bonds.
5. Find the new YOU.
There was a reason you wanted to have a "gap". Being away, learning new things, meeting new people, changing the familiar pace of your life, doing something meaningful will put you on track to discover that reason. Who do you want to be when you come back? Were you on the right career track? Did it give you the satisfaction you hoped for? Is it time to consider what your true passions are and follow them? New career, back to school or on to a new business venture, or may be, the career was right, and the new employer is all you need to find YOU again.
Next few months I will be spending in Moshi and Zanzibar working in education programs aimed at empowering women and children. I will be sharing my learnings on this blog.
By Yelena Mackay
Serial expat. Founder of Moving Without Shaking Ltd
Follow on Twitter
Read more